The girls in our bloggerette sorority were given a tutorial by the lovely
Cassandra Van Curen
and I thought I would give it a try as I haven't attempted to cover a box with fabric yet, had to make do with what was in my stash and I have made this for one of the swaps that I'm involved in, and really love how it has come out....
Okay I kind of substituted things along the way like the padding inside the box, mine is on top of my box and I've used a square instead of a circle box lol.....I tend to have difficulty in following all the rules lol....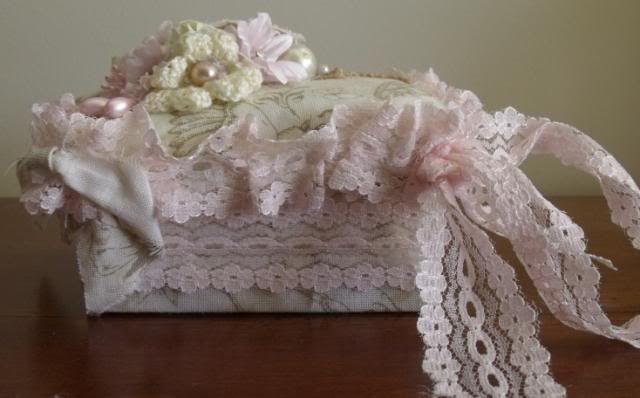 On to other things I put in another order the other day with Scrap with V come on can as girl have to much Prima lol, not me and I am looking forward to the new Prima collections that are being released soon...
And talking of new releases have you all seen the three new collections from Graphic 45 be still my heart they are all gorgeous....
I love the new embellishments that Graphic 45 has come out with to compliment the three new collections of course I want them all so wish they would hurry up and get over here...
Alright gotta go and do some house duties WHO fired the maid hmmmm hang on I guess that's me better get back to work.....
Have a fab weekend......