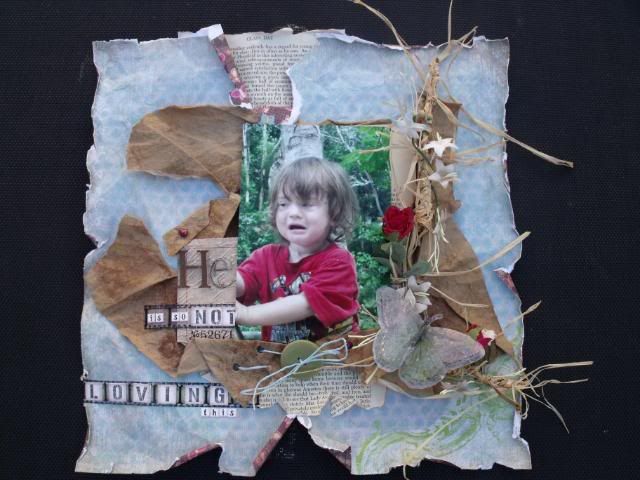 Well this is the layout I have been working on for one of the challenges at Scrapbooking Top50 here is the criteria....
Challenge 5: The "Love Hurts" Challenge
Just like love, life is not always filled with happy moments. Your challenge is to scrap one of these moments. Your layout should be about an event or moment that resulted in pain or tears...a "not so happy" moment. In addition to this, your layout should include a die cut and some leaves or branches.
Okay for mine I have used a photo of Drew not looking at all happy with himself, his brother Max was climbing up a tree and of course he wanted to do it as well, but when he got up there he didn't like it one bit, the expression on his face just says it all......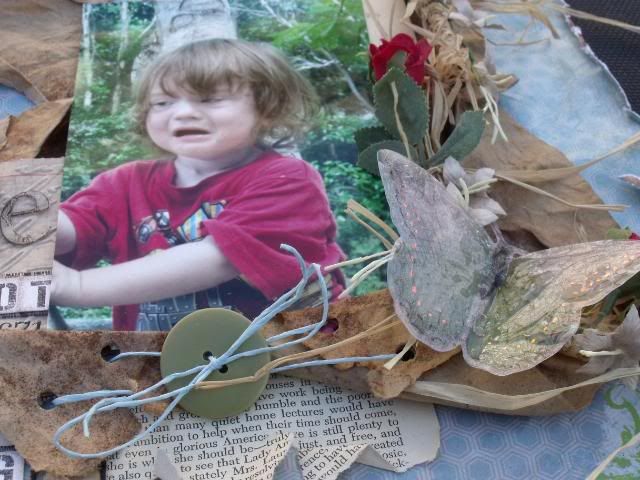 I have used a not so happy photo
I've used a K and Co butterfly diecut
Instead of a branch I have made a vine but I do have leaves on it.....
Thanks for a great challenge Sue I really enjoyed giving this one a go......
So if your reading this and your not a member why don't you check out the forum, lots of monthly challenges, the cyber crop is on and most of the challenges don't have to be uploaded until the 21st so it gives you lost of time to tackle them.... But if you want to give the card challenge a go it's due by midnight tonight......