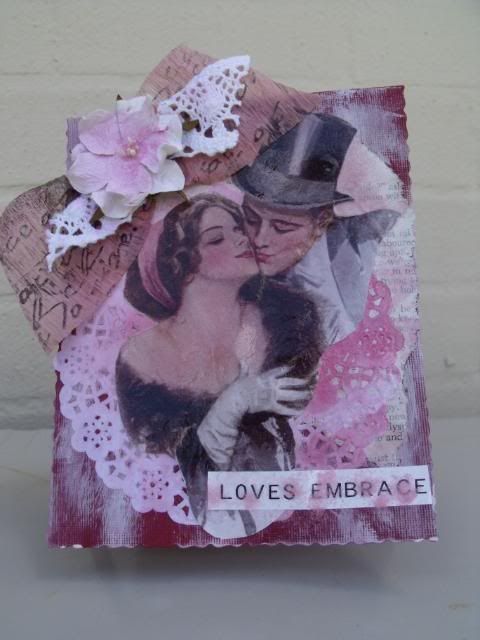 Morning Everyone,
Gosh woken up with the headache from hell, and my allergies are going ballastic so got to take something for it so I live thru the day, trying to get Daunte all ready for camp he's off today to Camp Warrawee for three days of adventure.....
Have to clean up the house why does the house always look like a bombsite, on a Monday gosh that drives me crazy, poor Alex is whining he got major sunburnt on Saturday mowing the grass without a shirt, I think he was hoping some girls would walk by so he could show off his 6 pack, but it went horribly wrong and the only thing he got was a bad case off sunburn.... Told him to put a shirt on.....lol....
Well just a short post this morning have Ann coming over this morning so got to supervise the kids out the door hubby is taking the kids to school for the first time and of course has a thousand questions about where to drop them off hello the carpark.....
Enjoy your day everyone.....
Question of the day is if you could go on holidays anywhere not having to worry about money, where would you go?
I would love togo back to Austria to take photos really enjoyed my time when I went there the last time....
But then the next thing on my list is going down the Amazon maybe one day.....
Ciao for now
Will be back later with a card I made for the cybercrop challenge at Mad about Scrappin
Here was the criteria for the challenge:
Hi Ladies and welcome to the card challenge for the cybercrop. I would like to see a card with some reference to love. This can be a valentines day card, for a wedding, an engagement or just to show someone you love them. On this card I would like to see the colours red/pink and white and any other colours you like. I would also like to see some form of embossing on your card. This is open to your interpretation so it can be heat embossing with a heat gun or it can be paper embossing with a cuttlebug.
Okay I have used a red cardstock for the base, a piece of a book page which I have used gesso on, I've used the red, pink and white colour combo, for the embossing part I have embossed my crepe paper ribbon in a script embossing folder..