Hmmm gosh it feels like today has gone on and on, haven't done any scrapping/arty work today as half my day I was grocery shopping and then coming home to put it all away and then the other part was spent catching up on housework oh now that was fun....
Just posted off my ATC swap to Scraptherapy finally found a pocket protector I knew I had one hiding somewhere and finally found it of course at the bottom of my scrapping bag, of course I didn't think to check their first.... duhhhh....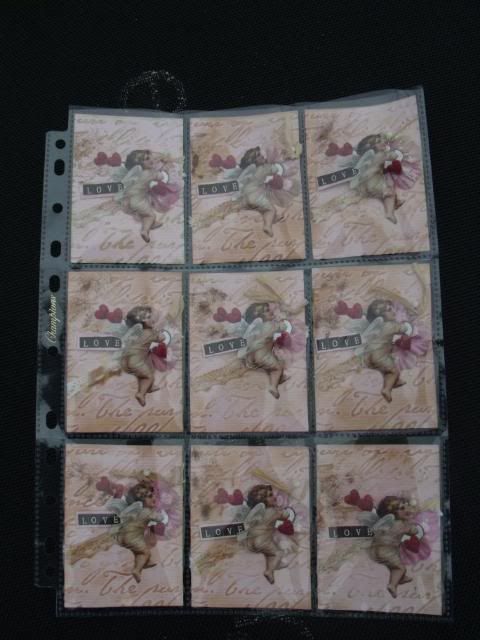 Scrap therapy has their cyber crop tomorrow soI'm hoping to do at least one of the challenges for that just depends I guess on what pictures I have that I can use, so have to get more printed out.....
But things on my list to do this weekend
ARe at least two layouts
an OTP
and a gothic arch layout I want to make a little album to hold them all..
And I am so on the hunt for the Twiddleybitz winged shadow box those are just so gorgeous.....
And tomorrow I have a dinner date with the other half, the eldest two boys are babysitting so him and me alone looking forward to it.....
Right better check on my dinner, have a great night everyone......