The wind kept blowing it so it's not the best photos in the world so I did the two close up photos as well....
Thanks for looking and thanks girls for a lovely challenge....
Thought i would add my sneak peeks for two of the swaps that I'm participating in one is my tussie mussie swap for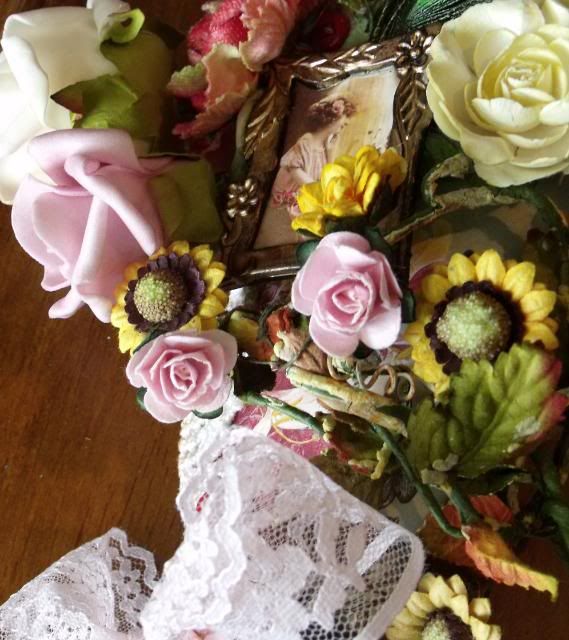 and a sneak of the goodies that will be inside
And then this is a tiny peek of my altered box for Debi for the
Now I'm not going to show the goodies for this one as I'm still putting it together still and I'm waiting for something to come in the mail hopefully tomorrow.....
And then the last swap I'm working on is my petite basket swap but still creating that one so can't show and tell until it's finished.....