Well this year I am setting a goal to start making my Christmas ornaments early my goal is to make something for the tree each so I can have a shabby inspired Christmas tree so to start things off with a bang I have created a little shabby Marie inspired cone these will be filled with little Christmas goodies when placed upon the tree.....
I have used a small paper cone,
prima
paper, a doily one of my new Marie stickers from Vintage Bella an
Etsy
store just got these in the post the other day and their just gorgeous. I've used some of my goodies from the swaps I've received on these as well.....
This is a photo of it hung up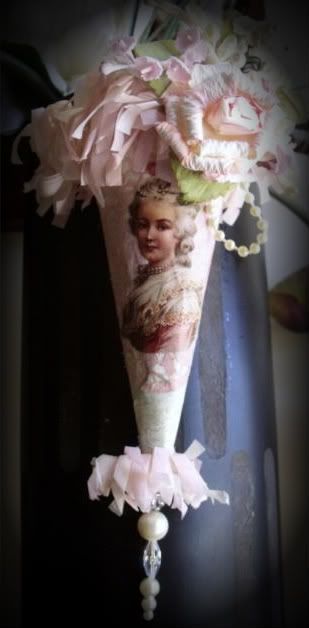 Have a lovely day everyone off to do the dreaded housework......And just get it over with so I can go and play and create something else....