Well Cindy from
http://cindyadkinswhimsicalmusings.blogspot.com/2010/08/come-join-link-party.html
invited me to be part of her Creative Spirit link party so I have finally finished making my little hanging christmas ornament box for it....
I've used a bigger sized matchbox, a vintage paper bag, prima flowers, lace,tulle and then I have made the little hanger out of beads.....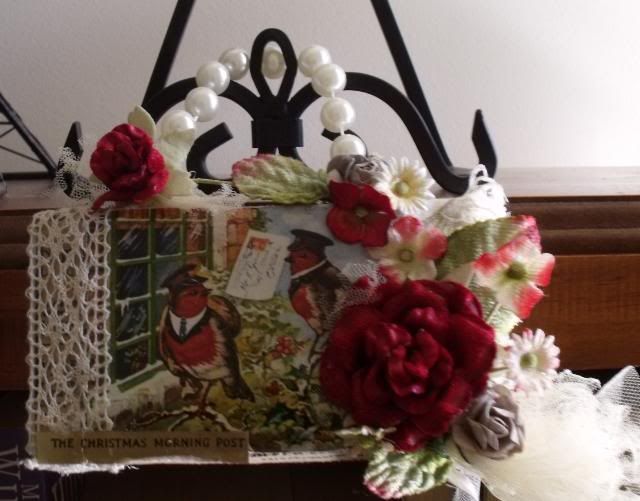 Thanks for dropping by to check my project out....