Okay so I have been so slack with not doing any actual scrapping but I really was motivated to do the August
Scrap with V
challenge Pip wanted us to do an all white layout so had to kind of think about this one before I actually worked on it.....
So this is it
For mine I have used, a white oval doily, white cotton cheesecloth material, an assortment of lace, white prima packaging, white crepe paper trim, an atc canvas used as a tag, it slides out from under the Prima packaging on the left handside of my layout, a small white drawstring bag which I have attached to my floral vine made up of white sprays, a mixture of old and new white flowers and then a vintage button.....
I just got a knock and my postman was standing their with a parcel box in his hands hmmm wonder what's inside the box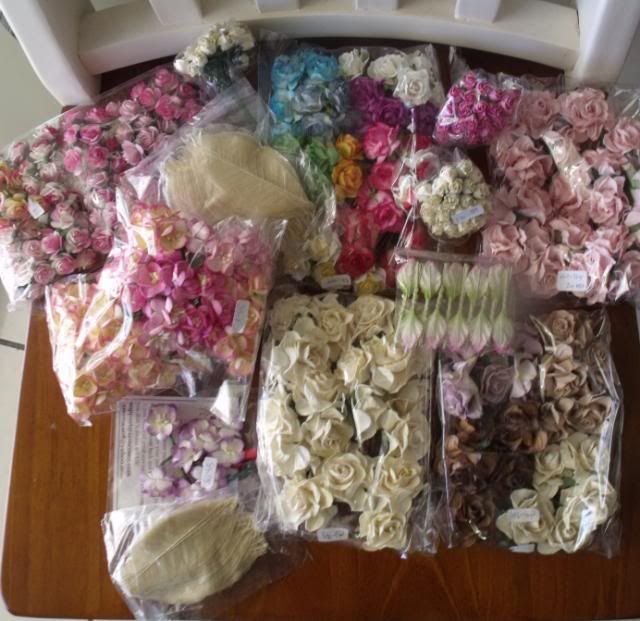 and these were what were inside my flower order from iamroses if you havent shopped their before you should fast delivery I got mine in just under a week and postage is 50 cents per package of flowers....