Over at Mary's
Green Paper
blog their is a lovely challenge this month to use the three images and create something, I wanted to make a book cover come diary that I can use to jot down those random thoughts and feelings.....
So this is what I have made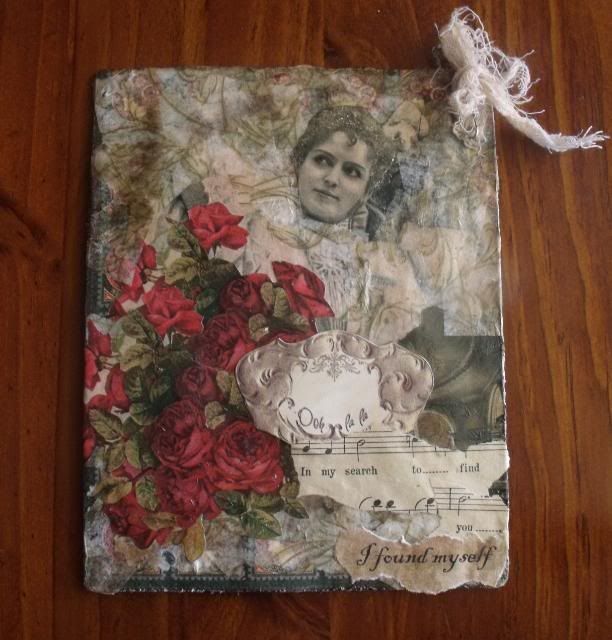 I've used Graphic 45 paper, prima tissue paper, all three images and it's called In my search to find you, I found myself....
Thanks for a lovely challenge the images were a pleasure to use and I look forward to the next challenge....