Busy morning we have had school enrolment interviews for two of the kids today,so they got to see their new school and meet the Principal who seems really great I'm sure the kids will enjoy their time there...
Both are happy as they will both be going on school camps this year, Daunte will be attending his first school camp and Alicia will be heading to Sydney and Canberra in June so she is rapt, of course she loves camps.....
Filled up on library books today so got another 14 to read so hopefully that will keep me entertained until next Wednesday when school starts, got a couple of new authors to read today so hope I chose well...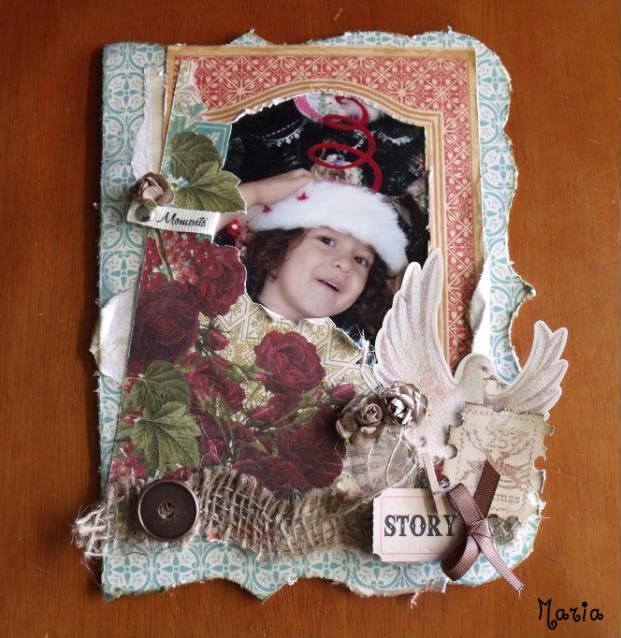 Other than that have spent my day cleaning, gosh does the washing ever ever end in my household nope, and hello today I finally got to scrap something, I have started the cover of a kaiser georgian album so Max is my cover model for this album, going to use up all my Xmas Webster's and Graphic 45 papers for this one so I can use my xmas stash of papers and embellishments...
Hopefully now I can really get into doing my album and do some of the challenges for scrapping blogs, got them all written down in my diary just have to get my butt in gear and do them, no more excuses.....
Tomorrow I have three school enrolment interviews for the three teens for high school so have to work on filling on what subjects they all want to study next year, their still undecided on what subjects they want to do...