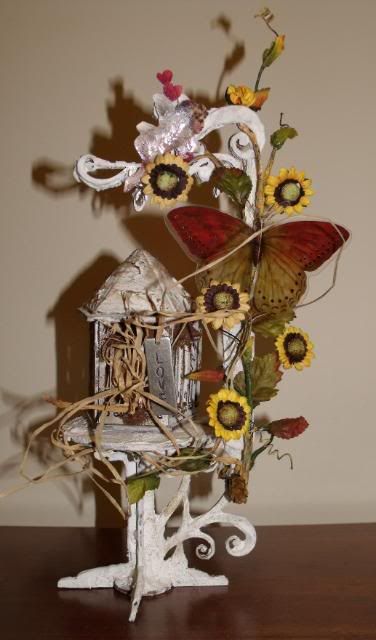 Okay I have had my bird cage in my stash for ages waiting for the right time to be altered, and what better time than to make it look pretty for a Valentines day competition over at the Twiddleybitz ning website
http://twiddleybitz.ning.com/
for mine I have used white paint but then gone over everything with texture paste as I wanted it too look shabby in style....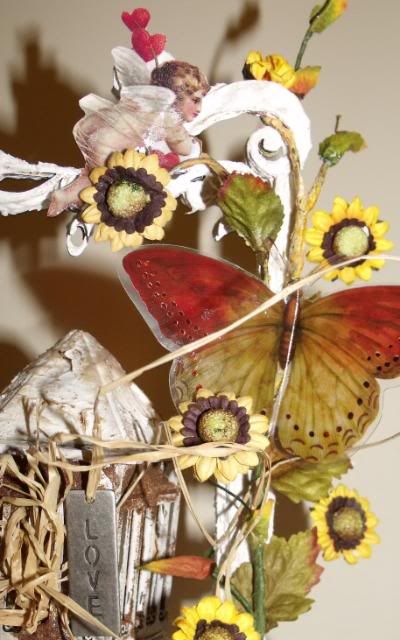 I've filled the birdcage with raffia and there is a tiny little egg inside as well, I've used some distress embossing poweder on the sides of the birdcage, added a Love token (Tim Holtz) and then used my little cherub images and he's sitting on top of the flower vine, then just added a K and Co butterfly diecut to it as well...
Thanks for looking...