Yay it's Monday kids are back at school and I have the house too myself, while kind of I have Drew and Max at home but at least they take naps during the day.....
Had a lovely day yesterday even though the weather was feral, had a visit from fellow DT Ann and her hubby so the kids and I had a lovely arvo with them, my god the kids just love to show off and have officially adopted them both as fill in Grandparents.... It's really nice to see them have some kind of relationship as they never met their grandfather's on either end ....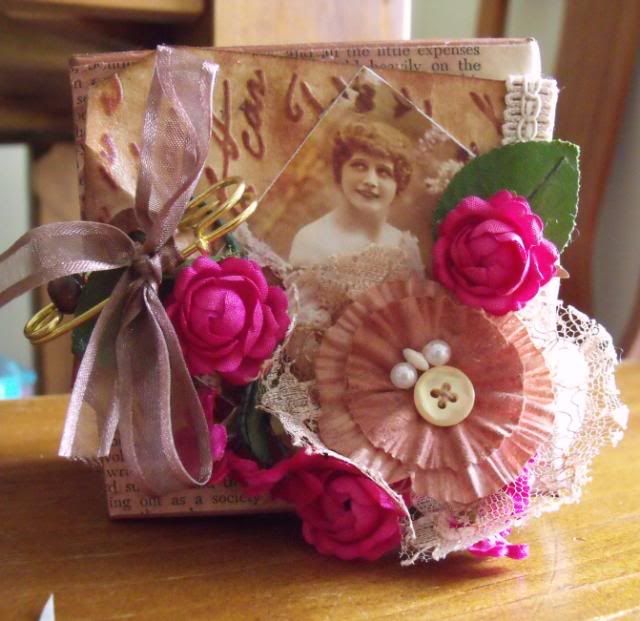 Well this morning I have been creating I started doing my altered valentines day swap for ART today it all fell into place I was in the middle of doing one but it wasn't coming together the way I planned so I ripped it all off and started again this is the finished little box...
I had fun creating this one my big prima flower I have kind of made the cream lace at the bottom into a heart kind of shape....
Well I've got a February's challenge to plan for our next cybercrop at ARTISTIC next week so need to get started on that, and then start working out what I need for the crop after that one, and then April's crop hmmmm has me scared lots and lots of planning will have to go into that one...