en I woke up this morning and looked out the window the sun was shining and there were blue skies as far as one could see, when I ended up stepping outside the door it ended up being so muggy and hot so not a nice feeling, very typical of Darwin weather, hey I left that all behind I think it's followed me here....
I've had three hours of skating and my god all that noise and flashing disco lights have just done my head in, but at least Daunte didn't take too many falls onto the floor I can really say he is getting better with each lesson that he goes too...
Had to pop into my local scrapping store to hunt for some pink glimmermist so I hope the one I got is the actual one I want as there a few pinks out there and it was trying to decide which one to get, okay so I'm not much of a tool junkie my poor big shot that of course I had to have last year has really seen the light of day but I spotted some of the new cuttlebug embossing folder's and loved the new script one so decided to get that one today didn't spend too much as I was saving my spending for another shabby suitcase from the florist which is pretty much next door.....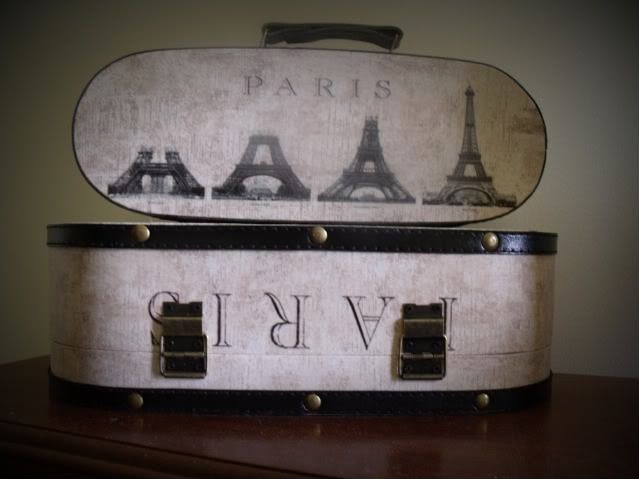 These are the ones I got on Thursday when I was supposed to be grocery shopping and the other one is the one I picked up today and which I so love.
Okay thought I would update this post instead of start another new one, just finished making this little ornament/wall hanging for christmas at ARTISTIC this year we are trying to motivate the girls to do an ornament a month for this year's christmas tree so I have done this one.....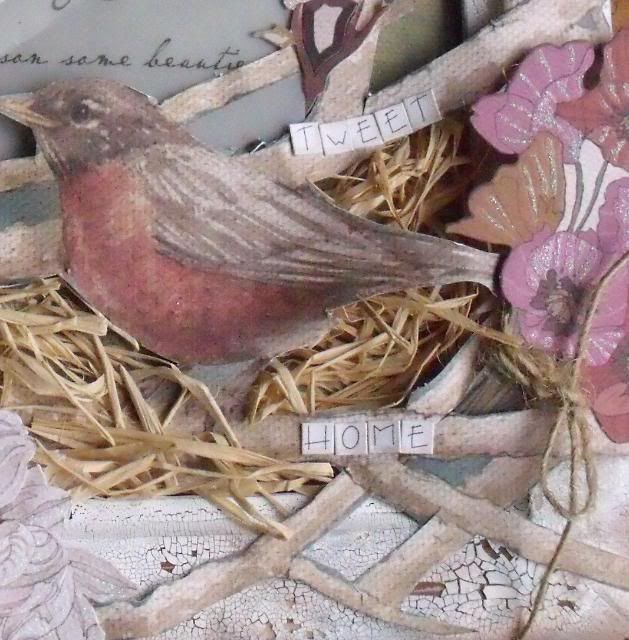 And last night I started and finished my March challenge for ARTISTIC gosh I'm so organized I can't believe it, so here is a little sneaky peek at it. I really loved doing this one, something new and a little bit different.
WEll its Sunday morning and it's raining like mad with alot of thunder so it's an inside day today perfect time to get the kids cleaning their rooms, do that baking and maybe having an unexpected visitor dropping in later would make it the ideal day.......