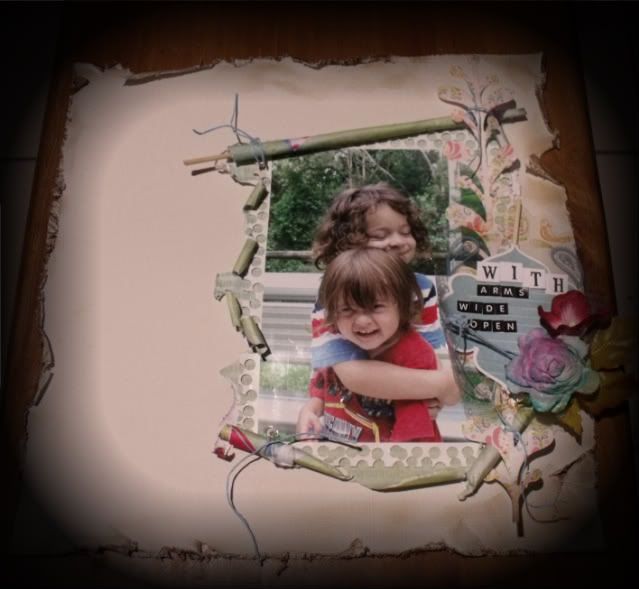 Gosh the weekend seemed to just rush by how come it never goes by slow on a weekend but on a weekday it just seems to drag. especially when you want to do stuff and not get time to do it all..
Last night I did a layout for Scrapbook Top 50's cyber crop the challenge was to use
A love song or lyrics as your title
distressed and
white space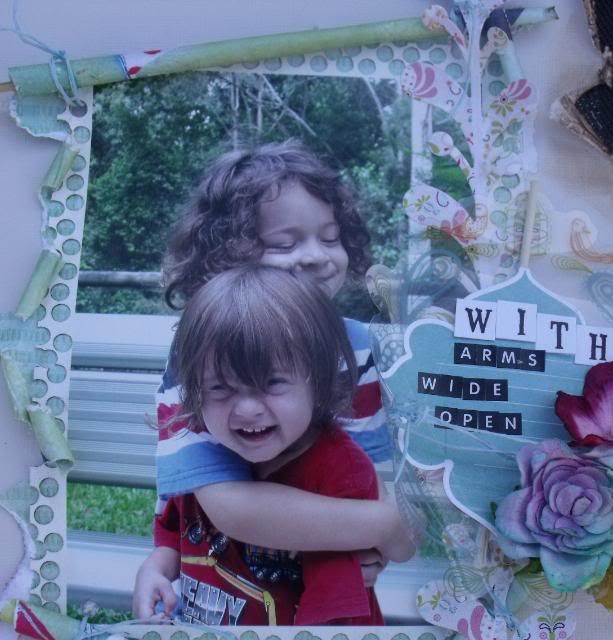 So I have had this gorgeous photos of the boys so used that, I have used some old paper that I had in my stash, a K and Co transparency which I have added a Basic grey diecut sticker to, my lyrics are from a Creed song....
Have a few more things that I want to do today try and get a layout done for another one of the challenges at Scrap Therapy and do a couple of the monthly challenges at Scrapbook top50.....
Other than that I guess today I'm going to do some baking, housework and I so need to do another page in my art journal I've been neglecting that one....
Okay I am officially starting the photo a day challenge as of today then I will scrap a mini album showcasing the photo so man this album is going to be huge.... Might have to do small photos for this new project.....
So girls if your doing the photo challenge thing, are you going to make yours into a yearly album?
Okay I have two swaps going out tomorrow to Maree and Judi, girls these are what is heading your way, yeah I know you think I forgot to send no no no just waiting for stuff to put in your boxes, hope you like them...Judi this one below is your's....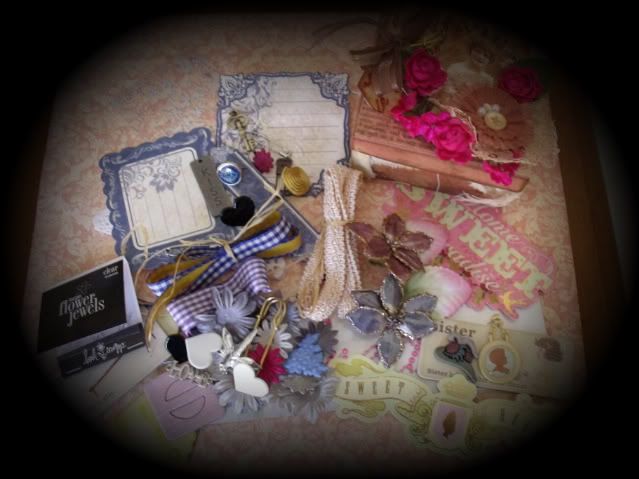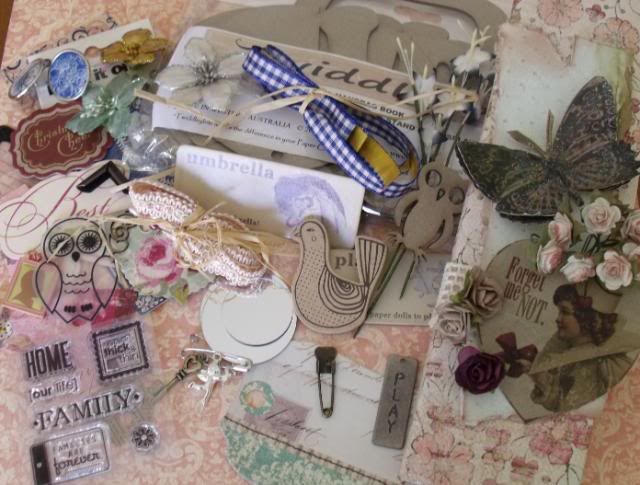 And Maree this is coming to your house sending them box out via express so you should get them by the latest on Thursday, let me know when you get them....
This latest layout is for one of the monthly challenges over at Scrapbooking Top 50
This month my challenge to you is all about using your HANDS! This month we are going to get tactile and incorporate the techniques of HAND cutting and HAND stitching onto a layout. And just because I think that is too easy for you, I would also like you to incorporate pearls onto your layout.
So for mine I have used a K and Co paper and cut out the diecut tree/bird's nest, I've stitched just around the base of the tree, and added some pearls to my flower's on the branches...
The base is a My Mind's Eye paper which I have swiped my distress ink pad over to give it more of a background....