Now yesterday I had some cheap little frames that were silver that I wanted to see if I could do something different with it, so first I soaked the three frames in the rust technique this actually stripped it and they turned out nearly black which I didn't mind, then had a play with some gesso, alcohol inks, perfect pearls and some clear utee.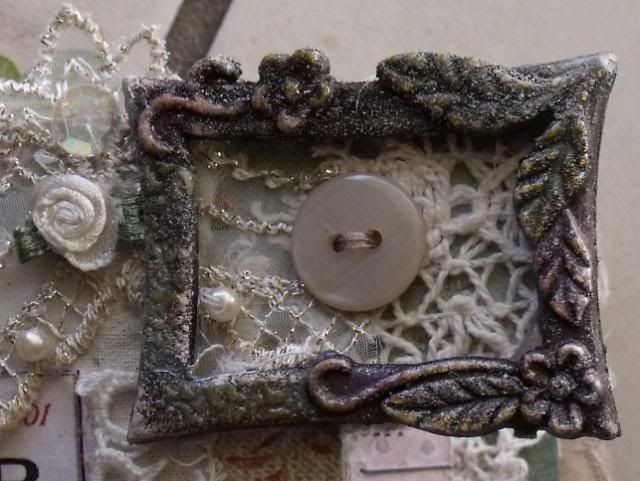 I have used one on my round robin this one was just altered with gesso, distress inks and Heirloom gold perfect pearls.... I also dusted it again with some of the green patina.
Right just a short post this morning it's Thursday so it's grocery detail for me as well as a trip to the post office have a wonderful day everyone...