Morning Everyone,
Okay so everyone knows I have been having troubles with my postie never knocking on the door well yesterday he turned up and pounded on my door and also rang the doorbell to signal he was there
lol
, the poor cat who was sleeping on the couch nearly had a heart attack and fell off the couch, of course he walks aways all proud after that ungraceful move.
Normally he just leaves a note in the mailbox telling me he turned up and no one was at home..... Even though most of the time I have been home yes dear old hubby complained about them not ringing the doorbell......
Now normally I have no troubles complaining but when I know I have stuff about to come
thru
, didn't want to rock the boat and have my packages go to China
lol
...
Yesterday I got a lovely package from my friend
Maree
with her three altered tins for the queens and kings swap, and a beautiful altered noodle box that she had made for me, filled with some lovely goodies and a gorgeous china mug....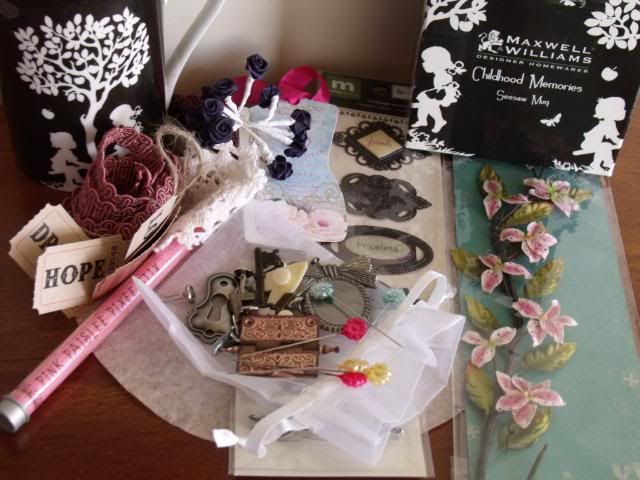 Then I received my order from Gathering Dust an
Etsy
store and even hubby got a small package, and on the other side of the ocean my Petite basket swap Partner Sarah got the swap I sent her.
So I'm glad it arrived this is what I sent her and yes it was supposed to be a basket but mine fell apart after a giving it a couple of coats of paints and I had spent ages trying to find something little that was old
lol
...
I ended up emailing and asking if I could alter a box instead and I'm happy with the way it turned out, it's one of my favourite images to use so loved creating this one for the swap....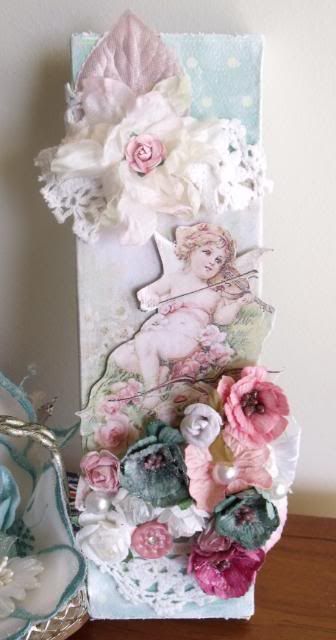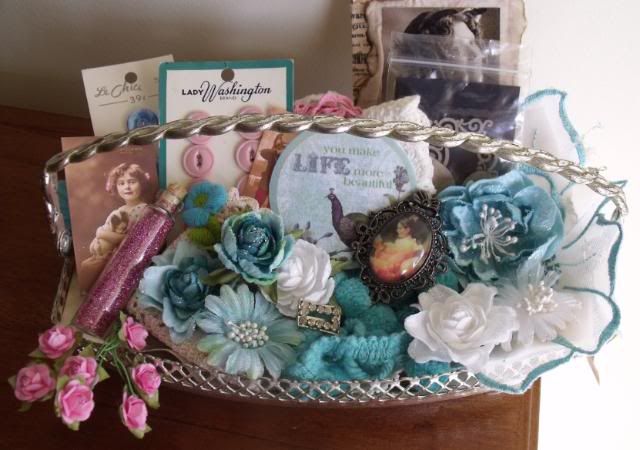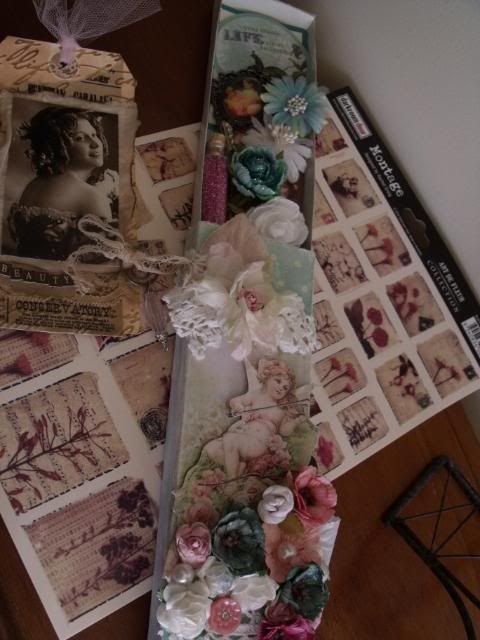 Onto other things seeing that it is May already I am motivating myself and the girls at my little forum to start making Christmas ornaments for their tree, last year I wanted a shabby tree filled with shabby kind of handmade ornaments, but with our posting out I didn't get to make enough to fill the tree so my mission is to make something each week for it..... And the girls are going to have a go as well and make at least one a month until December so I'm thinking a Christmas ornament swap in July for a possible swap will have to be arranged......
Now gotta go and wake up a teen who doesn't want to go to school today.....
Thanks for dropping by....