Good Evening Ladies,
Well I for one have had a lovely day today went to see Knight and Day at the movies this morning, had a browse around a couple of the shabby shops in the shopping complex, brought myself a new tool a cordless glue gun so woo hoo lol...
Feel like I've been on the go non stop all day which I guess I have just hope I can sleep better tonight have insomnia at the moment so not falling asleep till after two the last few nights, hope it stops soon or I'm going to look like the walking dead.....I already feel like it.....
I have a show and tell today just got my order from
Vanessa
at Scrap with V and oh it's so yummo while I was there picking up my order I got to scramble thru the Twiddleybitz box that hasn't been put up yet and got some lovely things my favourites are the winged shadow boxes I've been after these little beauties for ages now so its great to be so close to all my favourite brands........................ I also got some of the new prima bling and it looks lovely......
Okay not the best photos it's pitch black outside but I just wanted to show and tell my goodies as tomorrow I'm going to be busy getting two swaps finished......
And PS I just wanted to say a big thankyou to Vanessa for my free gift I got a lovely Creative Imaginations Madeline acetate album so how lucky am I.....
This is what I worked on last night my little petite matchbox I was just waiting to get my order so I could make a start on it and I got to use one of those little sprays that I got a couple of weeks ago so loving the colour combination of my little creation...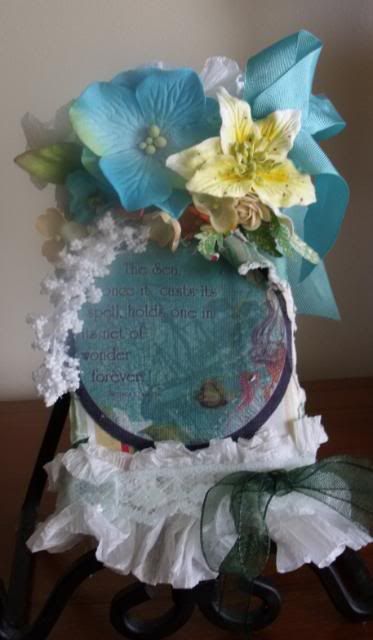 PS
I had a go with my new gluegun last night and oh my gosh it's a beauty works so fast and it dosen't drip.....