Morning Everyone,
Well seeing as I made my Swap album cover for our Rush project I finally had time to work on my first page in it, this was one of the first international swaps I particpated in it was called the Secret Garden swap and I altered this box for my swap partner
Debi
.
I think I will do 2 double pages for each swap so I think by the time I'm finished I'm going to have an album that will be bursting at the themes as I'm so addicted to swaps.......
I'm thinking of the next one I will host ohh what should it be?
Suggestions anyone?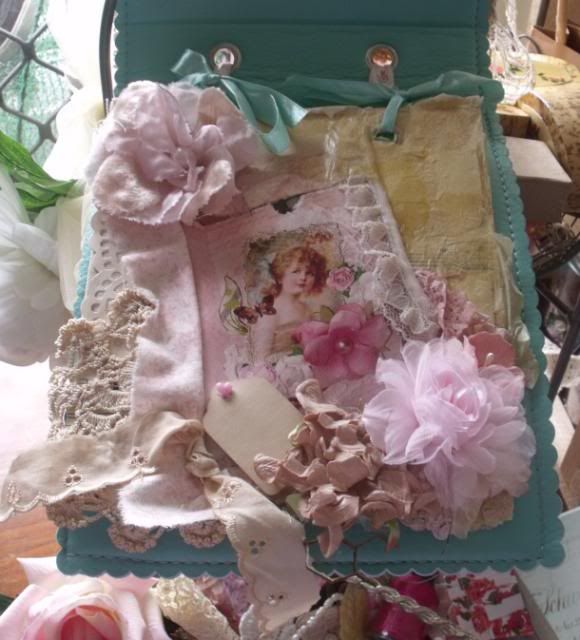 Two more days and my hubby will be home so the little ones ask me each day if daddy will be home today and I have to say no not till Saturday, so yay we get to celebrate the 4th of July all together. I'm thinking of us going on a riverside picnic to celebrate the day, no fireworks for us here to set off so were going to have to make do with sparklers instead...
So if anyone has any yummy recipes they would like to share please do I have a hubby who is homesick for the US and I want to make him some comfort kind of foods.....