Not much has been happening with me since my last post, Izzy is just over four months now and I never have a free moment right now to sit and just create, but I really want to work on getting her album done so a late night session last night produced this layout....
Seeing that "Wish" was one of the feature challenge words on bird is the word challenge blog it made it even easier to come up with a title, so my layout is called "One wish for you", I have journalling which you pull out on the right side of the photo....
And seeing that's it's Christmas next month I thought I had better get a start on creating ornaments for the tree, so this is Isabella's first ornament for the tree which I made today out of a small mint tin, played with texture paste, rub n buff and made an art mould for the top......
Next thing I want to work on is the creation stage of a Xmas album mini, and then make a few more mint tin ornaments, other than that I just need to make time for myself, hubby keeps saying go out leave the babe with me, but as Izzy refuses to take a bottle not going anywhere at the moment..... Surely this girl will want one soon lol......
So if u need a challenge to do then click on the link...
http://birdisthewordchallenge.blogspot.com/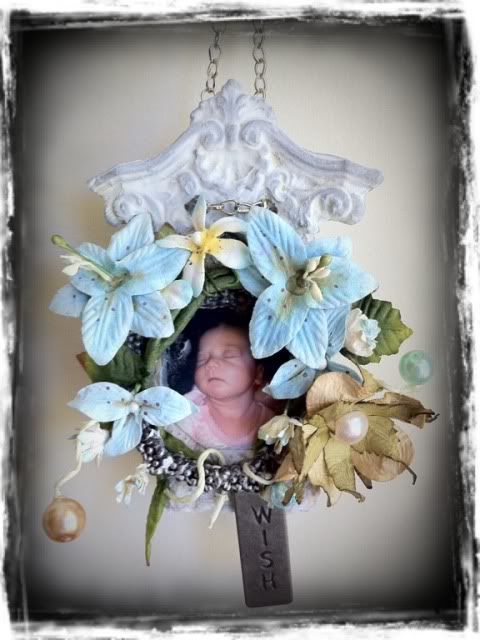 .