Well this last past week has been so hectic what with school starting on the Wednesday, trying to get them all out of bed hello they didn't want to wake up, now if it was a holiday day of course they would be up at the crack of dawn wanting breakfast....
But there all finally settled back in school, so poor old me can start scrapping again, of course yesterday walked down to school to get them and pretty much as soon as I had gone down the road there was a storm so of course no umbrella, raincoats for any of us so we all got soaked, but lucky for me a passenger in a pick up truck gave me a brand new umbrella so there are still gentlemen out there....
Well today I popped out to the local scrapping store and picked up some more of favourite K and Co stash managed to get my blossom-wood pad and picked up some accessories at the same time, I saw this month's criteria for Let's Get Shabby and immediately I wanted to use a couple of the accessories that I got today...
This picture I have scrapped a couple of times before but I can't help it, this one is just one of my favourites of Drew...
With

around the corner we couldn't not do a Valentine's Challenge!
And just what we would like you to do ??
Well it's all about those heart-string tugging letters, child notes, vintage war loves
lost and won etc etc....these are just examples!!
Whatever you chose, your creation must contain a letter/s or note/s that you've
written or been written by you or others living or passed.
Put your
Shabby Valentine style
into a wonderful creation!!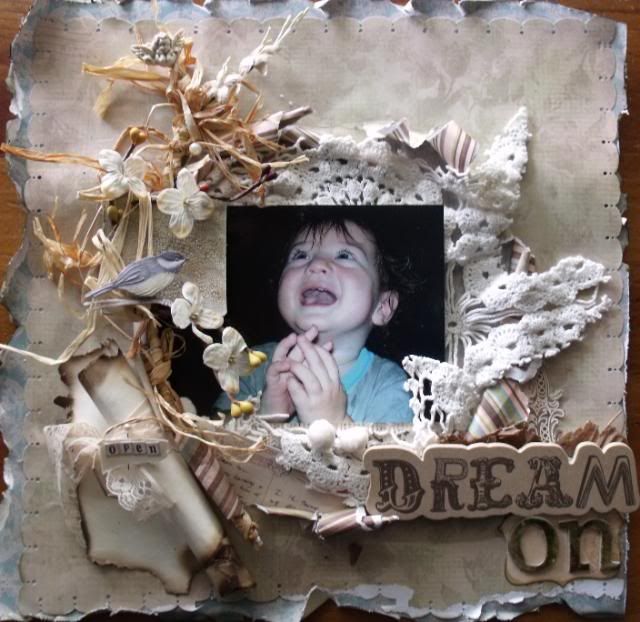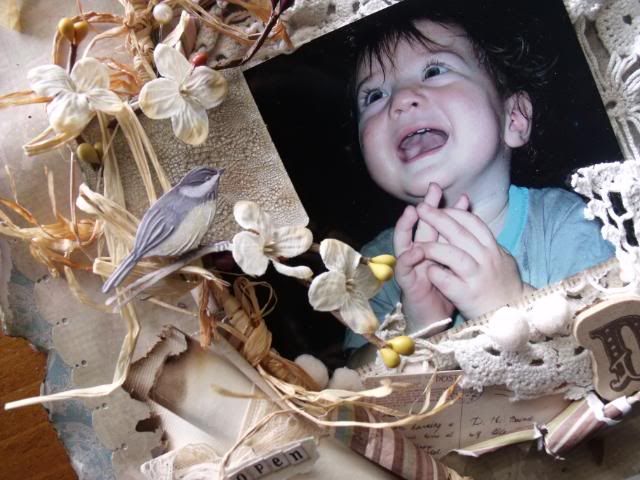 So for mine I have a postcard wedged into the papers under my photo, but I have also written a letter to my little munchkin and have rolled it up into a scroll and then attached it under my paper's edge...
So loved this challenge, and thanks for looking...