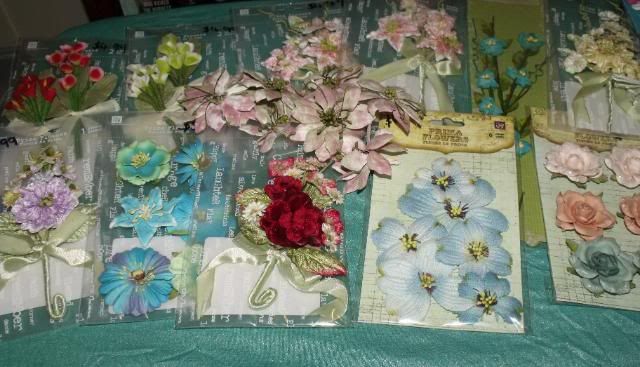 Don't you just love Prima I did a bit of flower shopping the other day with an online order from
Scrap with V
and brought all these gorgeous flowers my favourites of course are the little debutante sprays I have been searching for these for ages think I may use these on my petite bead swap boxes....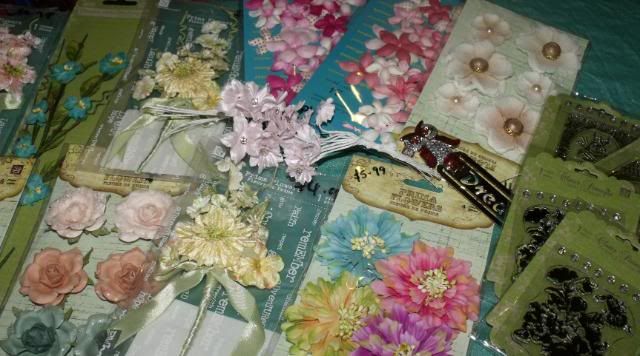 I also found these little ones yesterday while I was out shopping
Today I will pop out to the shops to get my matchboxes for my petite bead box swap and this will be my project for the weekend, as hubby is teaching the reservists on base this weekend so he won't be home the whole weekend .
I have a couple of papers that I'm thinking of using but I will have to have a little play with the embellishments to make sure it compliments each other....